The Admin tab is a collection of customized features that are specific to each client. User credentials, site locations, departments, cost centers, etc. can be edited at any point within this tab by client users only.
NOTE: Only users with the access level of 'Administrator' will have visibility of the Admin tab.
Managers: From the Managers tab view all users that have access to SimpleVMS for your organization as well as their title, access level, and site(s) they are restricted to with the system. To update this information for any user, simply click on their name and make any necessary changes.

---
A user login can be added through the Managers tab by clicking 'Add User' at the bottom of the page.
User logins can have different access levels for different responsibilities, see above listing of access level descriptions.

Users can connect other client users to their account to receive the same update/notifications and visibility from the system by selecting from the Primary Supervisor dropdown.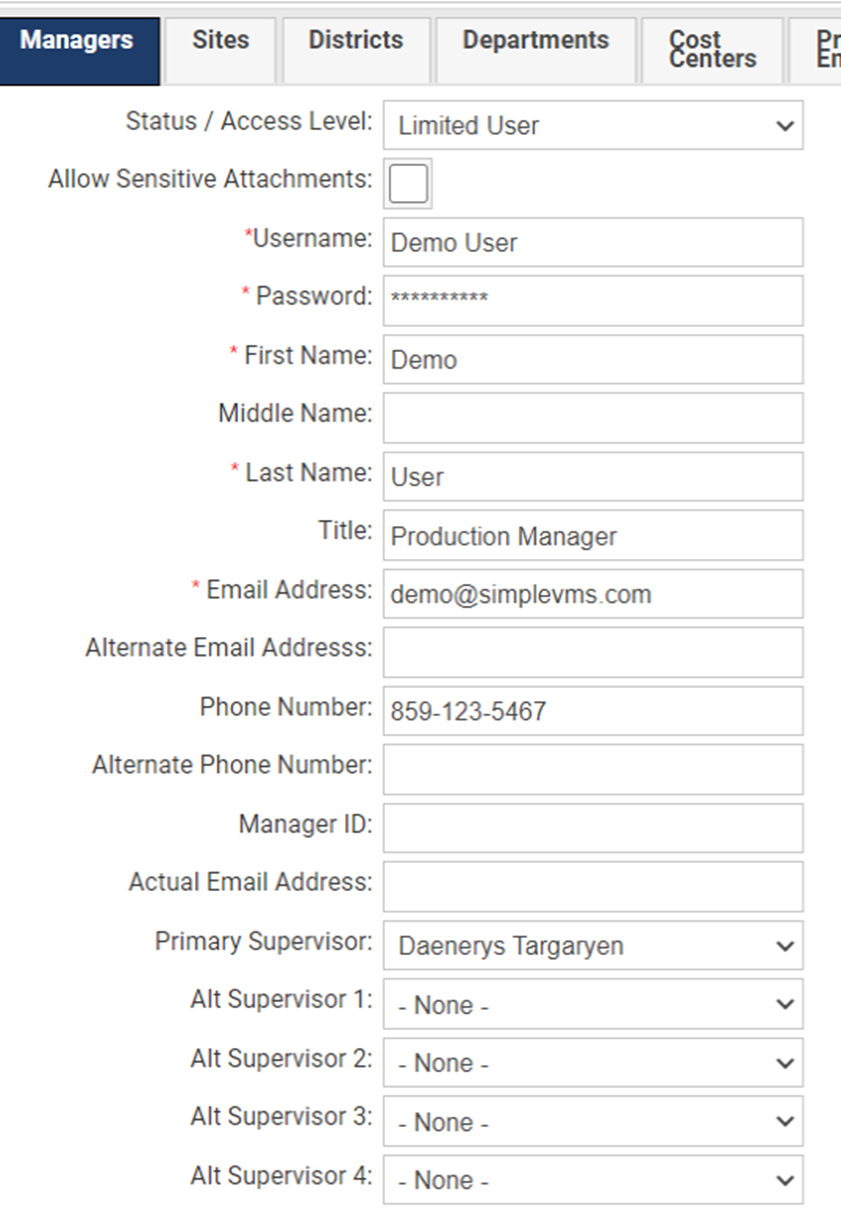 ---
Users can restrict the client site(s) they would like to have visibility and access to within the system.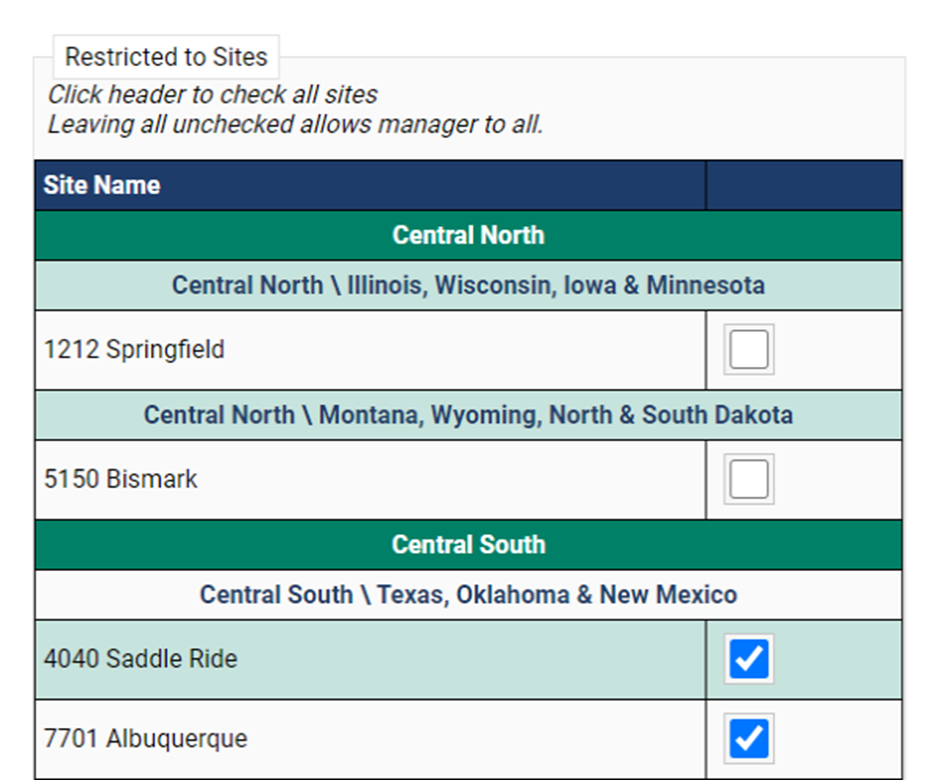 Users can restrict the Teams (shifts) of workers they would like to have access to