Want to learn how to close out a worker? Please follow steps below!

Type in a few letters of the fist or last name of the worker.

Click Search.

Click on the worker's name that you want to close out of the system.
---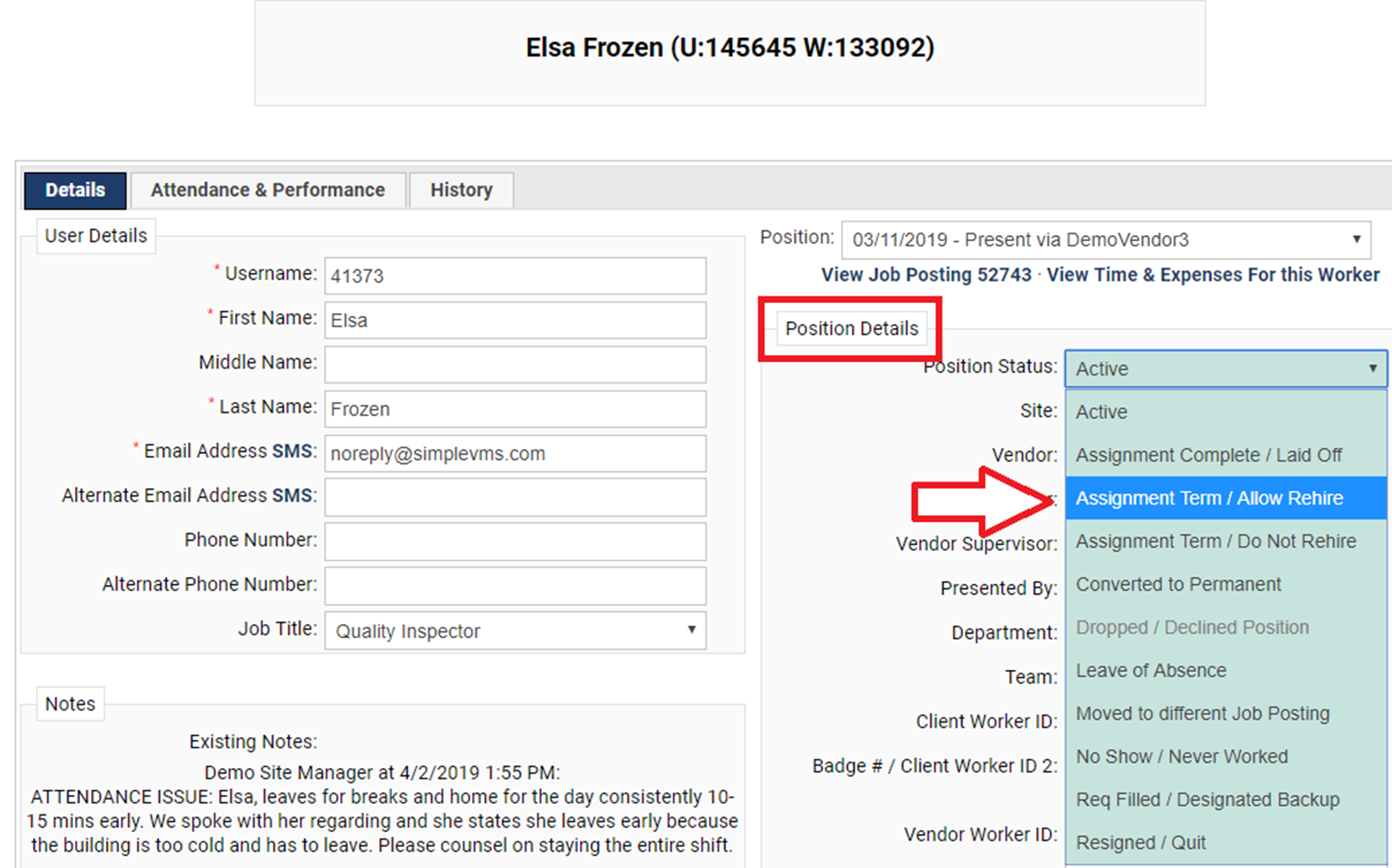 Select the applicable reason for closing out your worker from the 'Position Status' menu.
---

If a refill posting is needed you have the option to create one at this time and select the vendor(s) that this will be sent.

This will be an exact mirror of the position the associate you are closing out was originally assigned.
NOTE: If the job posting the worker was originally assigned to had an 'automatic refill' option selected this refill box will be grayed out and you will not be able to override the selection.
---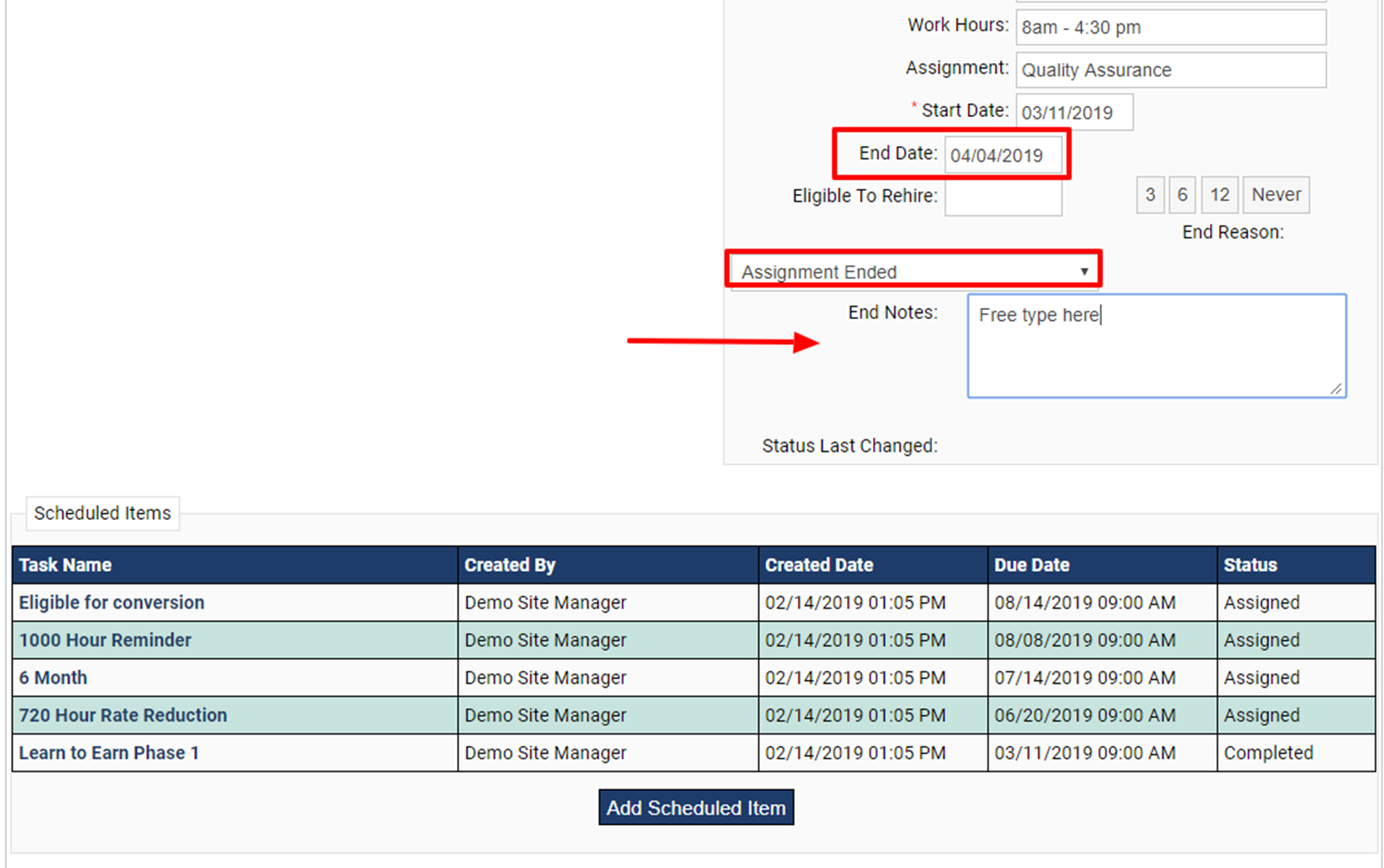 Enter an 'End Date'

Select an 'End Reason' from the drop down menu

Additional information can be entered in the 'End Notes' section

Save your Changes at the bottom

The agency that this worker was with will be notified via a system generated email, in real time, that the worker's assignment has ended. Additionally, your vendor(s) will be notified via email if a refill posting is created.
---
Below is a training video on how to close out a worker.