To enter an expense for a worker go to the 'Time & Expenses' tab and select 'Add Expense'.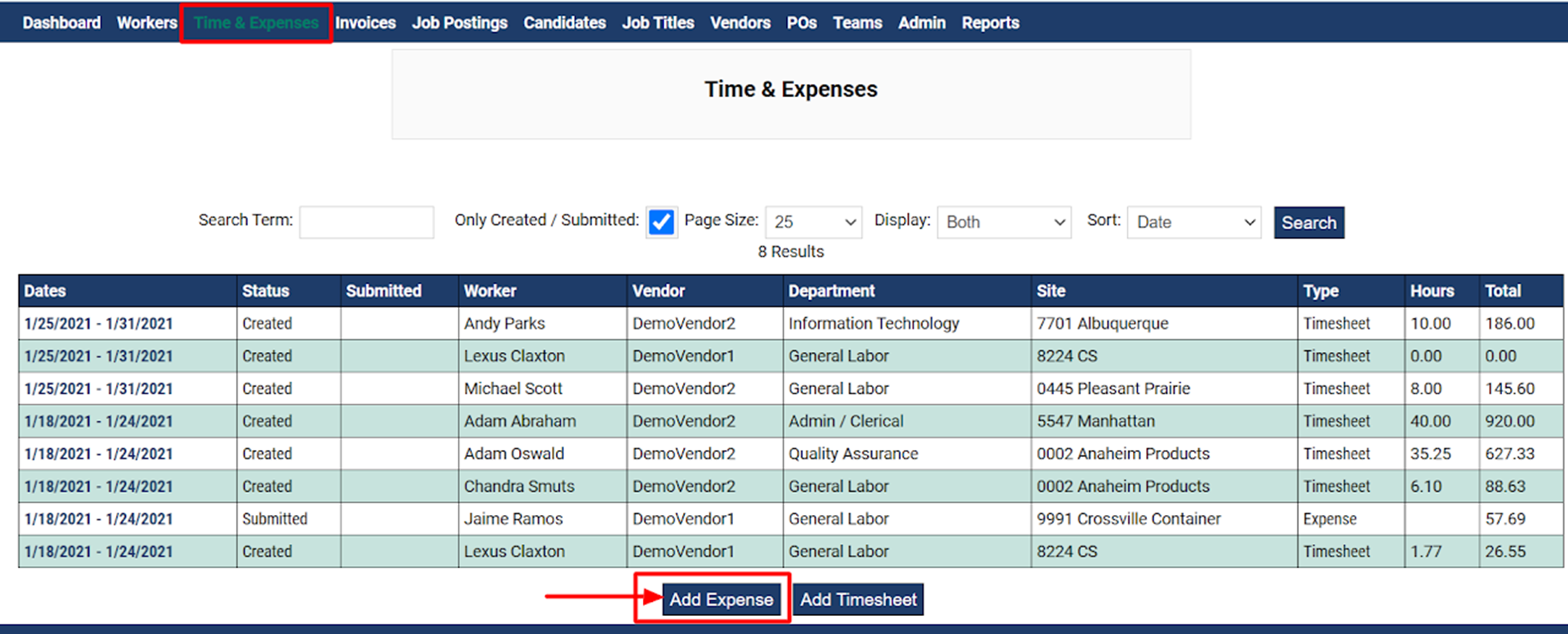 ---
From the position dropdown menu locate the worker you need to apply the expense to within the system.
NOTE: If you do not select someone from the position dropdown menu the expense will be applied to the first worker listed in this dropdown menu.

---
Select the period start date for the date or date range this expense occurred. Then enter in the expense date, cost, and description of the expense. You will also need to determine if this expense is taxable compensation. If taxable compensation is checked this item is considered to be compensation related and taxes should be applied. If this expense is considered a 'pass through' expense such as reimbursement for items already taxed, uncheck this box when creating your expense template.
Please note if you select an 'expense template' from the dropdown menu these details will auto populate for you.


---
After you have entered an expense, you can approve the expense from the 'Pending Time & Expenses' section of your Dashboard. Or you can change the status of the expensed to 'Approved' directly on the expense itself.