If you'd like to see the full detail on the invoice(s) that were paid you can pull 'Invoice Reports' from the 'Reports' tab within the system. Invoice reports are also what you should pull weekly to capture the number of approved hours and expenses.
To pull an invoice report, from the 'Reports' tab select any report under the 'Invoice' folder.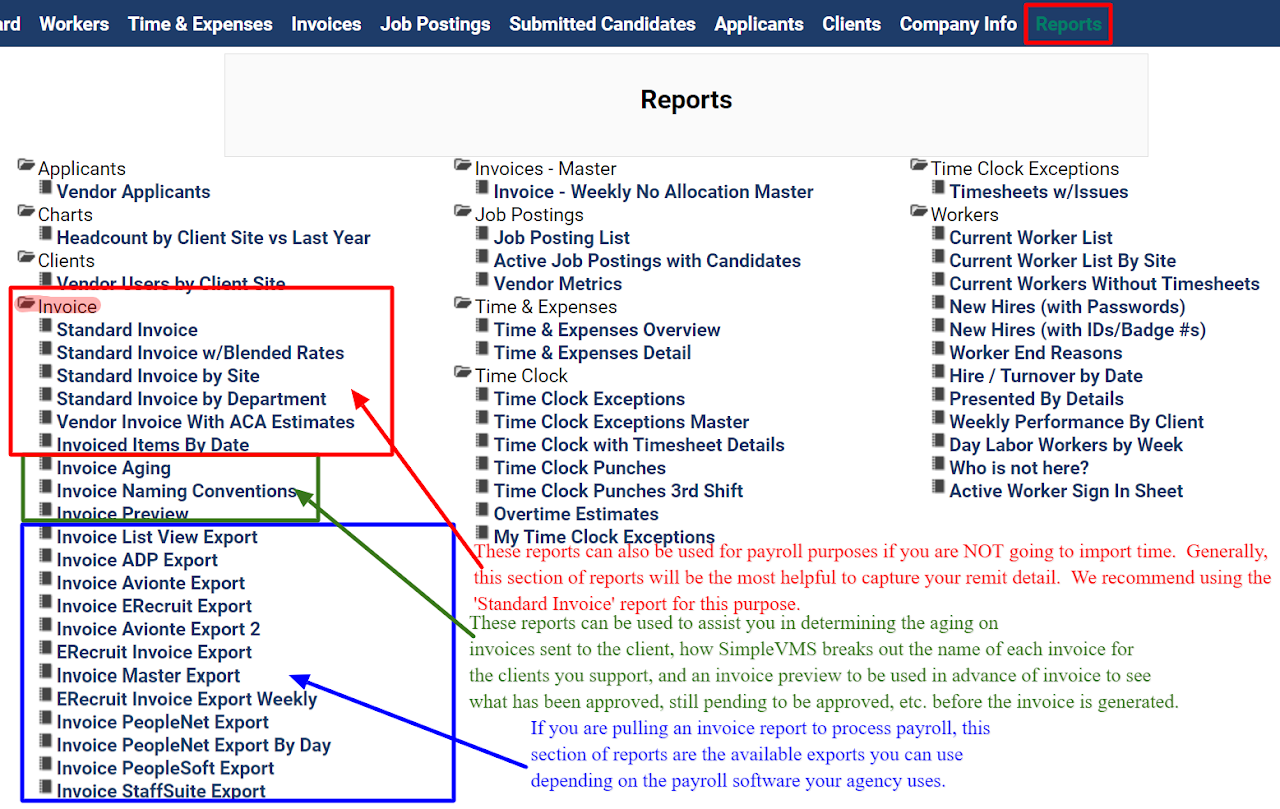 Select the invoice report you wish to pull. Depending on the report the parameters at the top of the report might differ, the below are your available options on the 'Standard Invoice' report.
Invoice: Select the invoice number you wish to view from the dropdown. This will be listed as most recent invoice first.

Name Format: Adjust to see workers by first then last name or last name then first name.

ID Column: Select, if needed, an ID column to assist in importing payroll into your internal system. Generally, the vendor ID columns are what agency's use for this purpose.

When your report populates you are able to export this out of SimpleVMS by selecting the disc icon at the top of the page. This will allow you to further format, print, etc. as needed.