The Job Titles tab allows for a manager to create a detailed job position for specific client site to use when generating job postings. The information you enter on the job title will be carried over to the job posting when selected.
To add a job title select the 'Job Titles' tab and then scroll to the bottom of all of your job titles and select, 'Add Job Title'.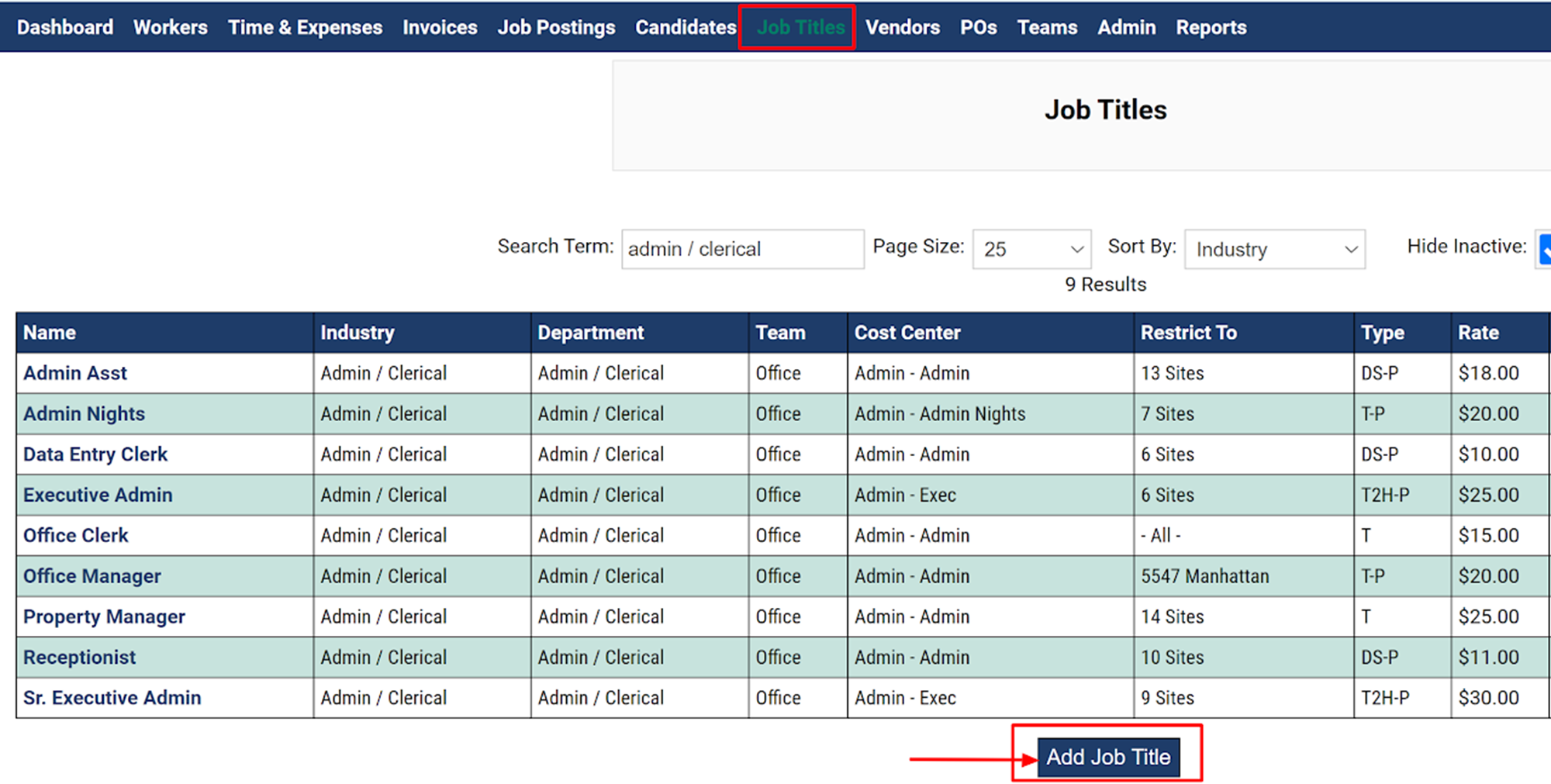 ---
Within a new job title you will want to enter in as much information that you can, this will make the process to create a job posting for this job title that much faster as all information entered here will pull over to the job posting when this job title is selected.
Enter the:
Job title name.

Select the Industry that this job title is associated with from the dropdown menu.

Select the department and team, cost center and shift via the dropdown menus.

Enter in the work days and work hours associate assigned to this role will be expected to work.

Restrict this job title to only the sites it should be associated with for your organization.
---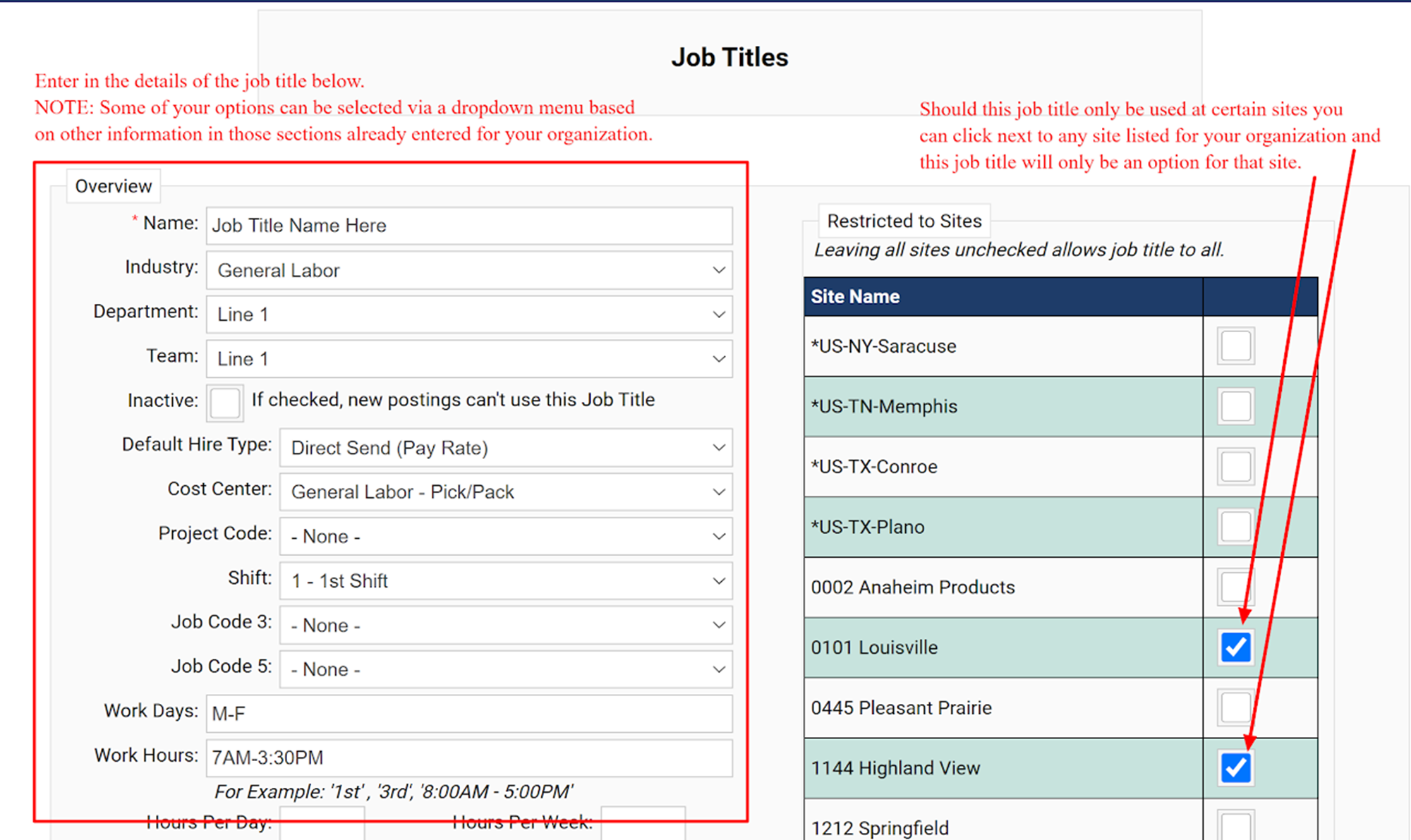 ---
Descriptions can be added to any job title to help explain what each job title position entails.

Attachments can be added by clicking the "Attach File(s)" button to upload any necessary documentation.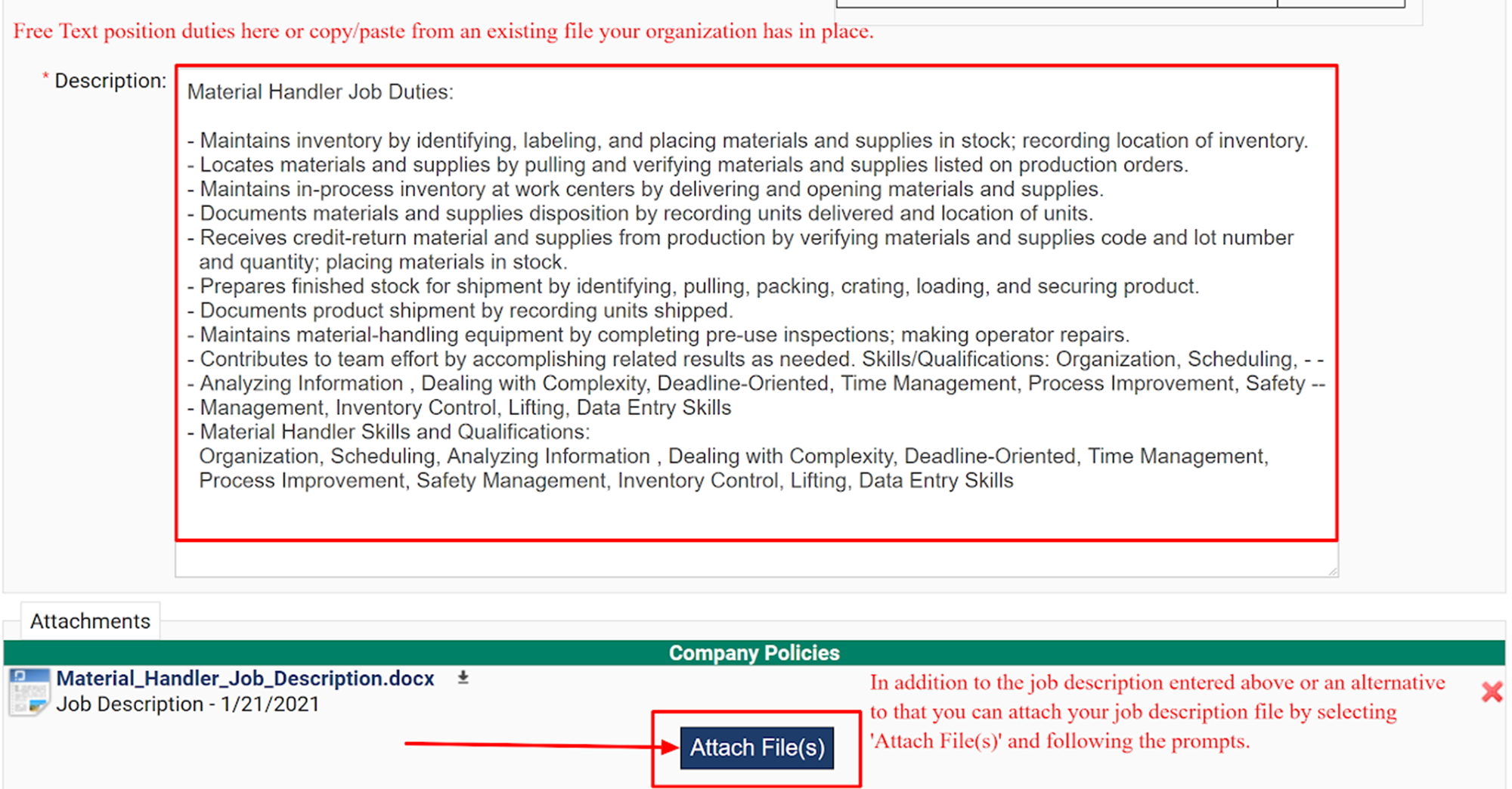 ---
Job Title Requirements will always default to the details set in place for your organization as a whole. If you wish to change the defaults that have been set for your organization as a whole you will only be able to adjust these to a higher requirement tier, they can never be changed to less than what is set or removed.
If you wish to add any additional requirements that may be needed for this job title you can do so in this section.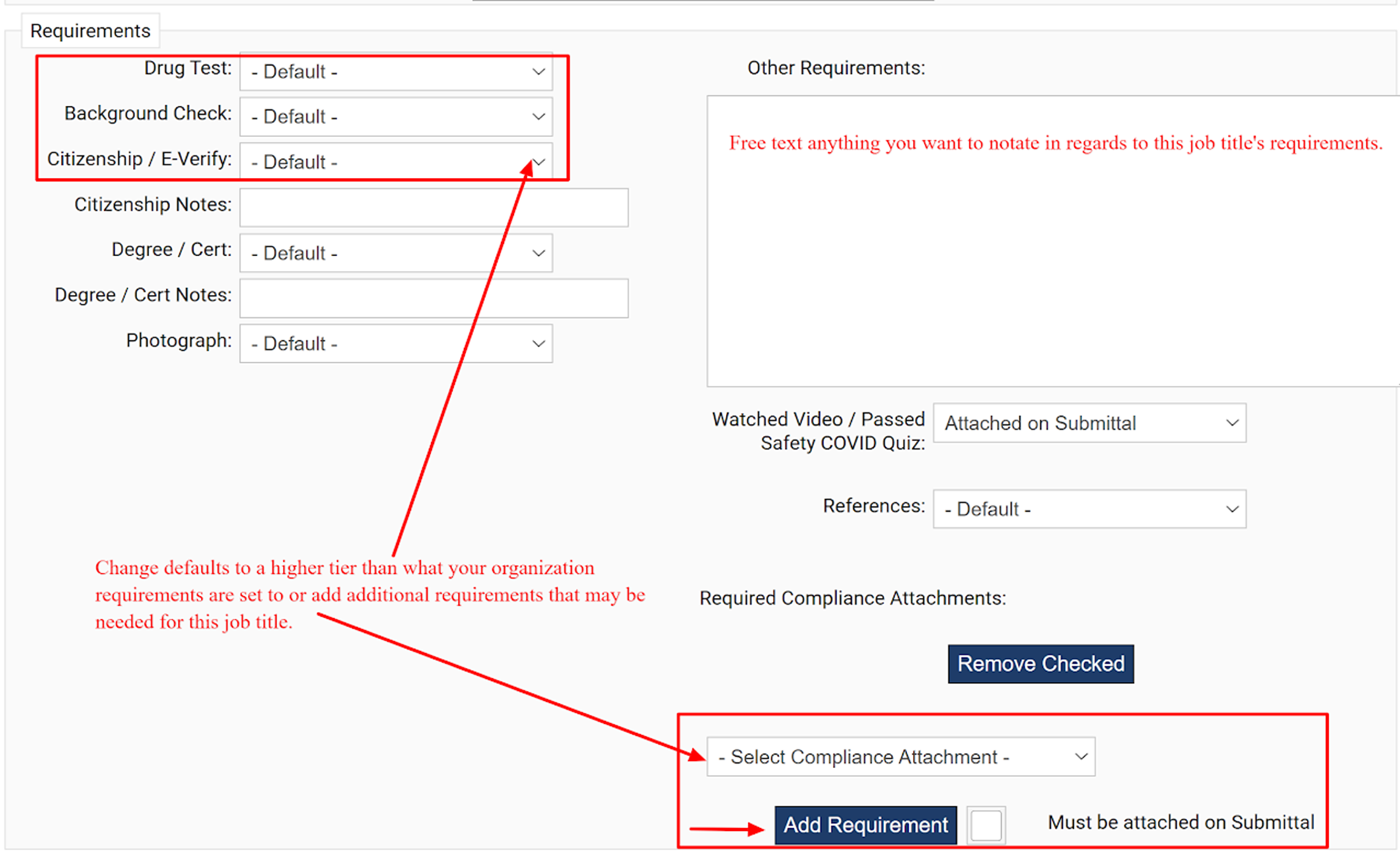 ---
Enter in the pay or bill rate ranges that you wish to set for this job title. Should the job title you are creating be for a permanent position you can enter in the salary range instead.

---
Once you have entered all the details for job title, select 'Add Job Title' to save. This will allow your job title to be an option from the dropdown menu when a job posting is created.

---
At any time you can update a job title template by selecting the job title name and making any necessary changes. Once you have made your changes to an existing job title, scroll to the bottom of the page and select, 'Save Changes'.