SimpleVMS provides robust access to your business intelligence. Reporting that gives live results of data within the system. Narrow results by searching for a particular report. Reports can all be exported to xlsx, csv, xml, etc.
The reports tab groups reports with folders to outline categories of the type of reports you will find under this folder. This will assist you in narrowing down the selection of reports based on the information you wish to view.
NOTE: The reports available to you will vary based upon your access level within SimpleVMS.
It is our recommendation when you are trying to identify a report to suit your needs that you always start with a 'Master' report. Our master reports act similar to ad hoc reporting. They will allow you to select the columns you wish to see on a report, how you want your report to be grouped, search term fields, and date ranges for the report (if applicable). This will enable you to capture exactly what you need to see for your needs.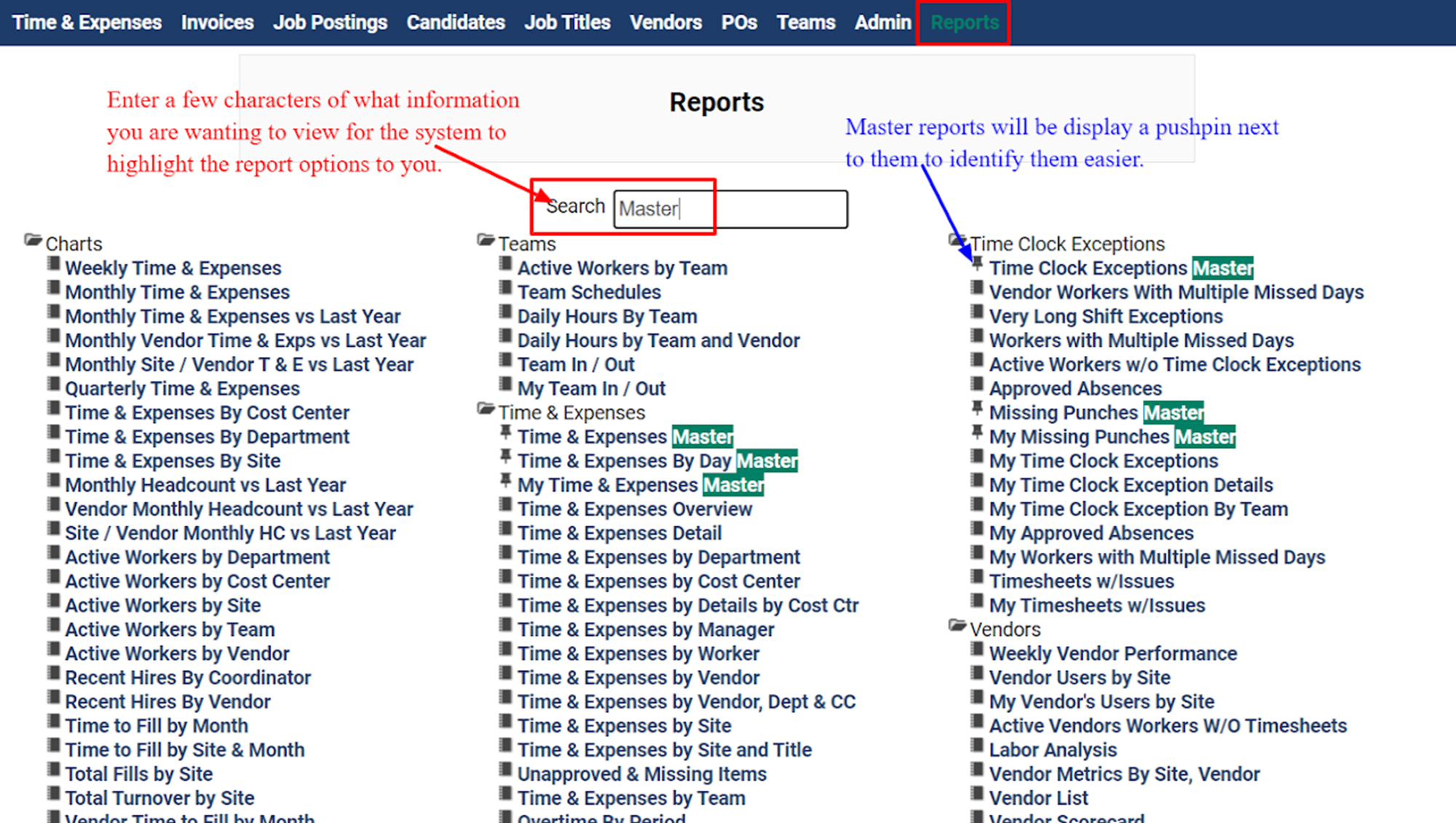 ---
Once you have identified your report, select the report name to open and select your parameters.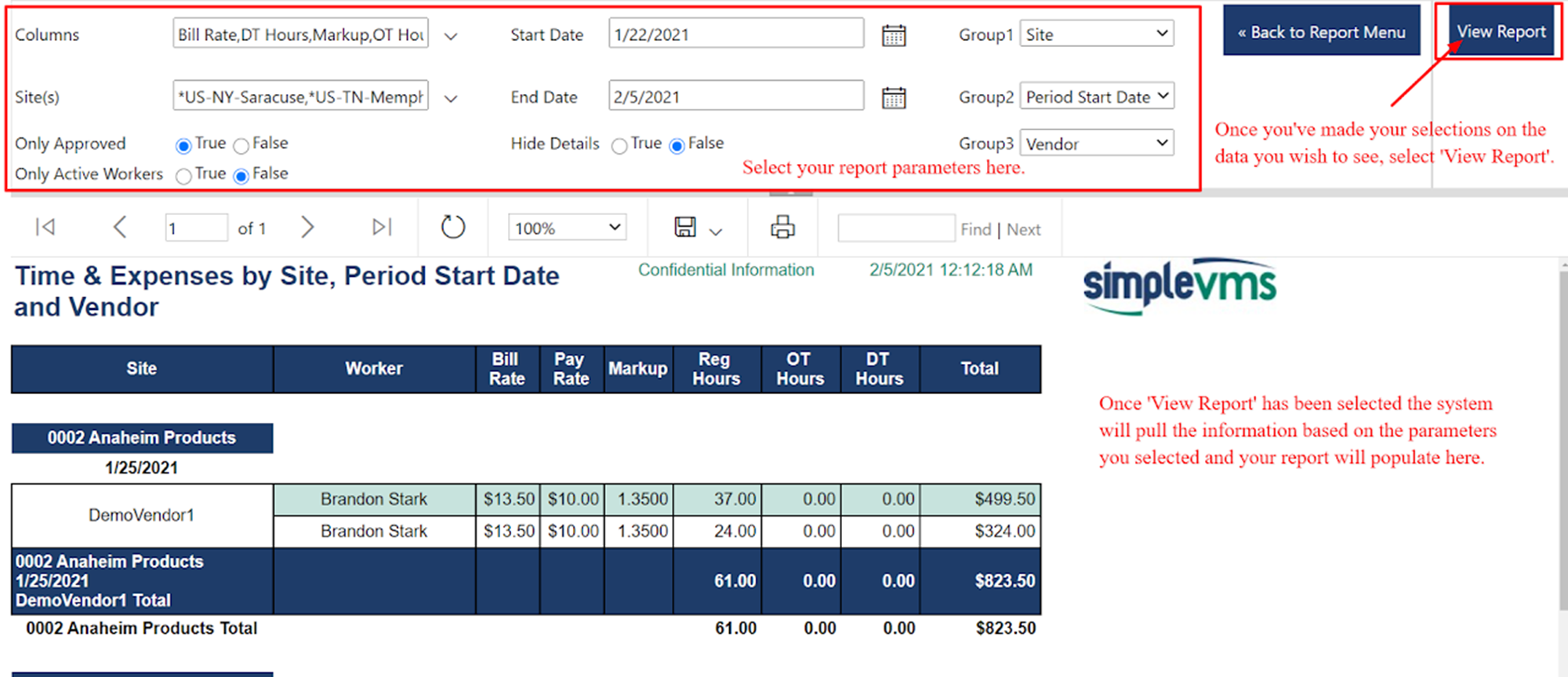 ---
When your report populates you are able to export this out of SimpleVMS by selecting the disc icon at the top of the page. This will allow you to further format, print, etc. as needed.