The Submitted Candidates tab is designed to show in real time where candidates who have been submitted are within the hiring process for the client.
The default view of the 'Submitted Candidates' tab is to show you the current status of all candidates in play on active job postings.
You are able to view candidates that have been submitted in the past by changing the 'Status' dropdown and unchecking the 'Active Postings Only' checkbox.
You can also search for someone in particular by entering a few characters of their name in the search field and then selecting 'Search'.

Whenever your candidate's status is changed in the system you will be notified via a system generated communication to your work email account. Should you need to reply to any communication or confirm interview times, etc. you can do so directly from the 'Submitted Candidates' tab and selecting the candidates name that you need to update.

Within the candidates profile you can manage:
Scheduled Items: You may scheduled items assigned to your candidate. These could be reminders to complete any onboarding documents, requests for interviews, etc.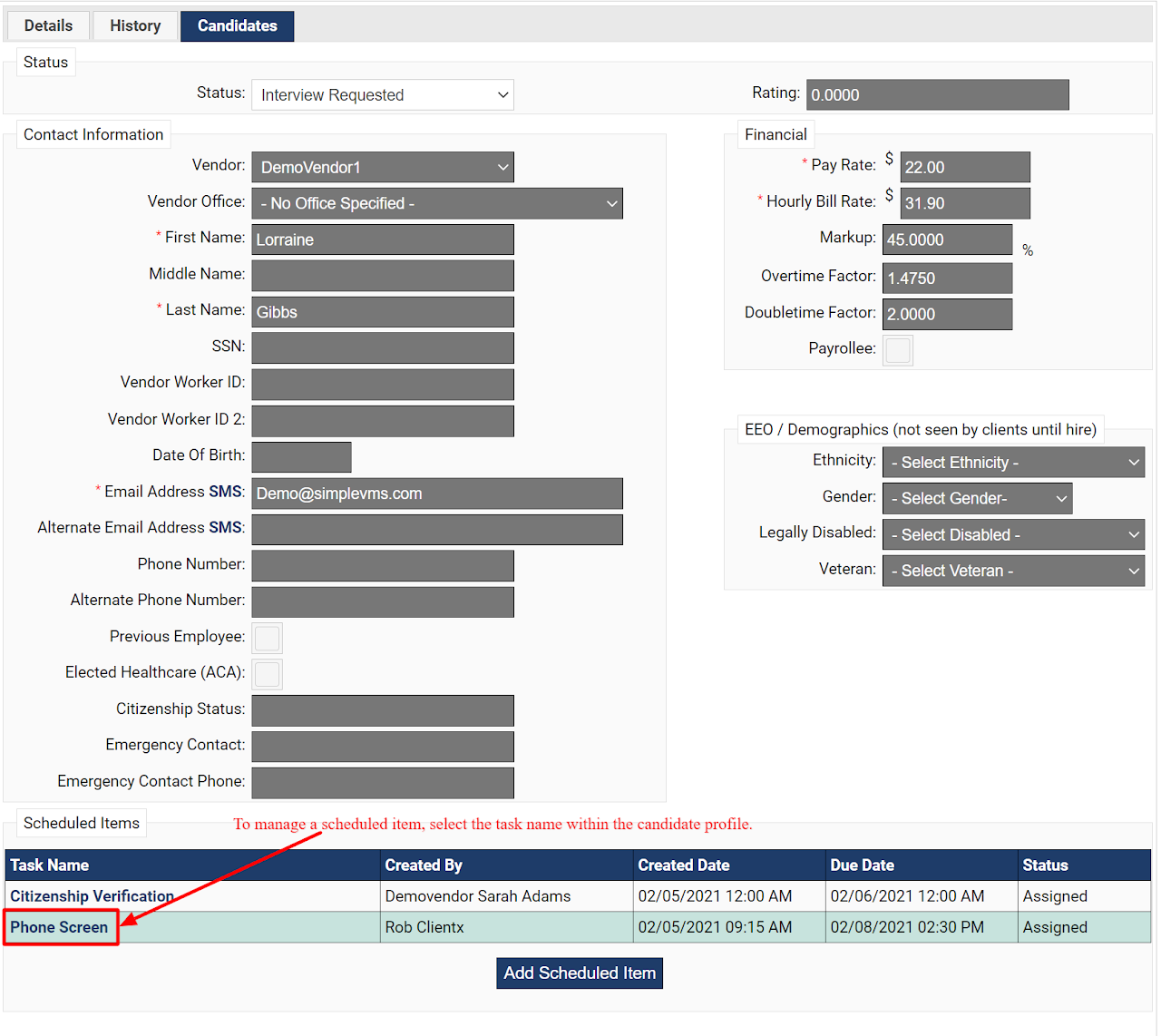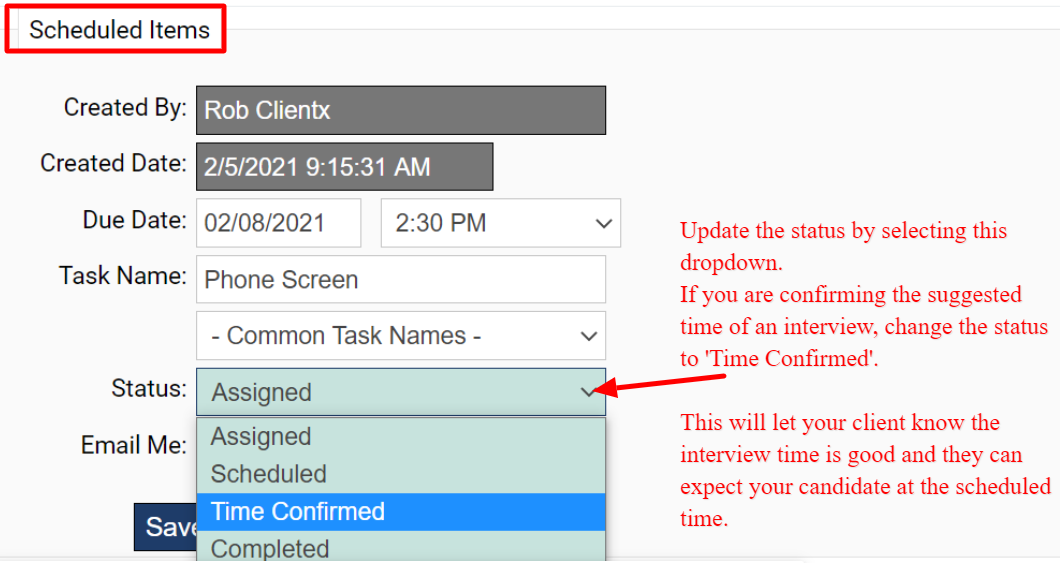 Change the status of your scheduled item, if needed.
NOTE: If you are confirming the requested interview time suggested is okay, change the status to 'Time Confirmed' so your client knows to expect your candidate at that scheduled time.
Should the requested time not work, you would want to enter a 'Note' on your candidates profile to communicate that message to the client.
Once you have updated the status, be sure to 'Save Changes'

---
Notes: You can communicate back and forth with your client regarding your candidate via the 'Notes' section on the candidate profile. Anytime a note is entered by the client you will receive a communication in your work email account. Anytime you enter a note in the system for your candidate the client will be notified in their work email account. These notifications will occur in real time at time the note is saved. All notes are dated and time stamped by who and when the note was entered in the system.

After you enter your note, be sure to select 'Save Changes to This Candidate'.
Once saved in real time your communication will be sent to your client's work email account.
Should this candidate be selected for the position and become a 'Worker' in the system, all notes entered for them as a candidate will pull over to their worker profile for ease of view.
---