The Time & Expenses tab will show you the timesheets and/or expenses that have been created, timesheets that time is still being added to via punches or hours entry for your associates for the week you are currently in.

When 'Only created/submitted' is unchecked, approved and rejected timesheets and expenses will display.

Search for a specific worker by typing in a few letters of the first or last name in the 'Search Term' field uncheck 'Only created/submitted' box if the timesheet or expense has already been approved then click 'Search'.

Select the work week to view the hours, amount, or description associated with that timesheet or expense.

---
View/Change Status of the timesheet. See below for details.

An invoice number will appear in the 'Invoice' field if the timesheet has been associated with an invoice.

View Period Start Date. This will align with your work week (Ex. Monday to Sunday).

View 'Timesheet Type' to confirm if this is billed, unbilled, vacation etc. (if applicable).

Review Regular, OT & DT hours to confirm if allocated correctly.

View breakdown of those hours and bill/pay rate information.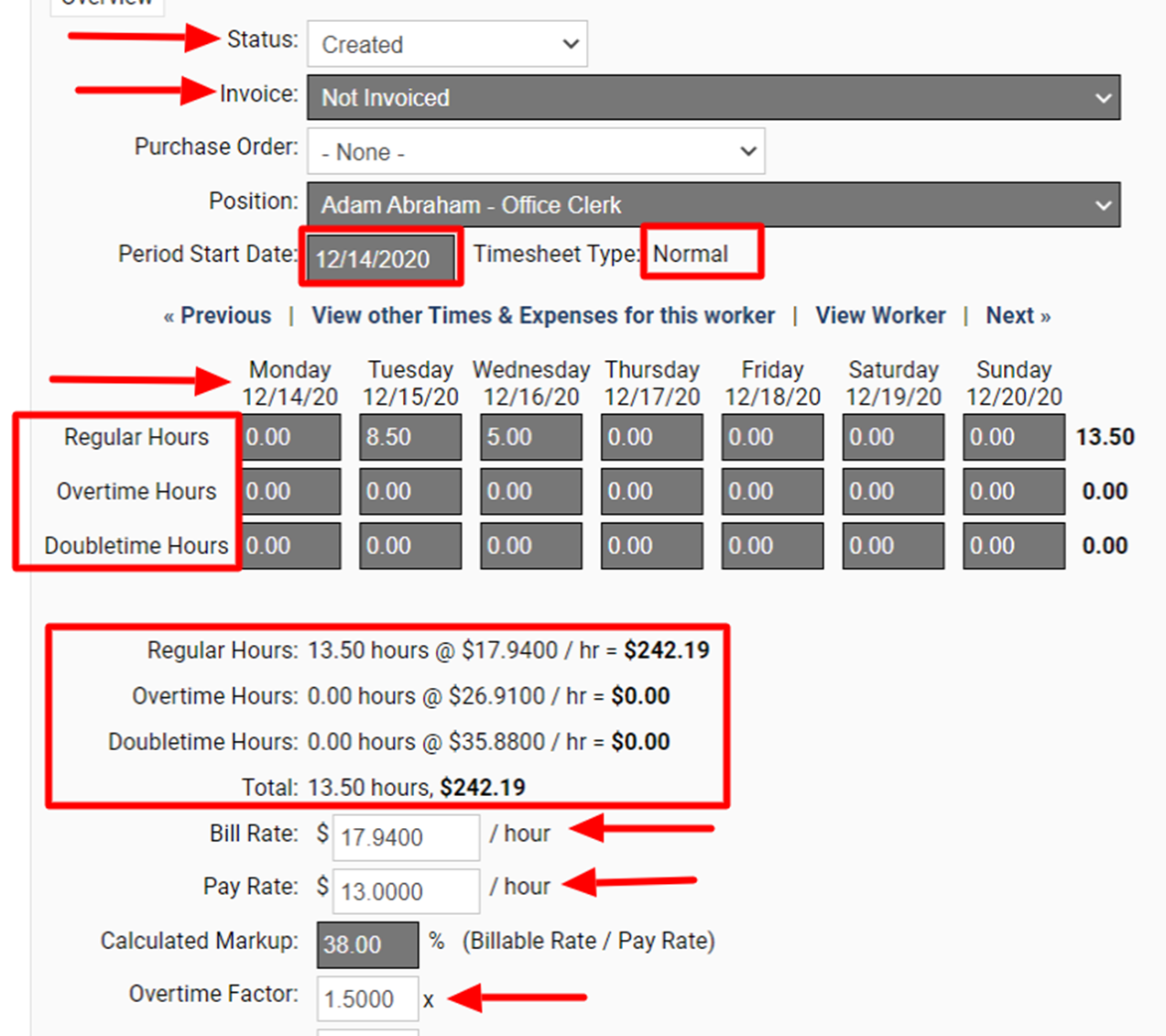 ---
To approve or reject a time sheet you can simply select the applicable status from the drop down menu and then scroll to the bottom of the page to save your changes.

NOTE: You can approve timesheets as well directly from the Dashboard, see 'Dashboard' tab within 'Help' for directions on this process or scroll further down on this page.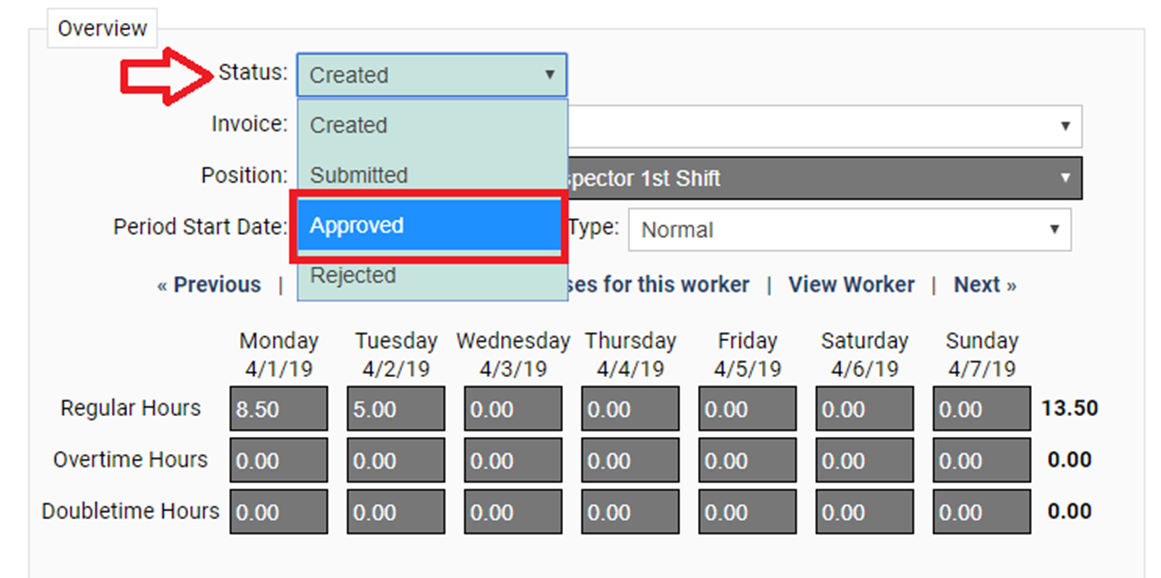 View, edit and/or delete punches in the "Time Punches" section of the time sheet.

To edit: click the edit button at the end of the punch row. The text will highlight green to indicate the punch you are editing.

The punch date, time and CC can be edited from the row below all the punches. NOTE: This defaults to the original punch.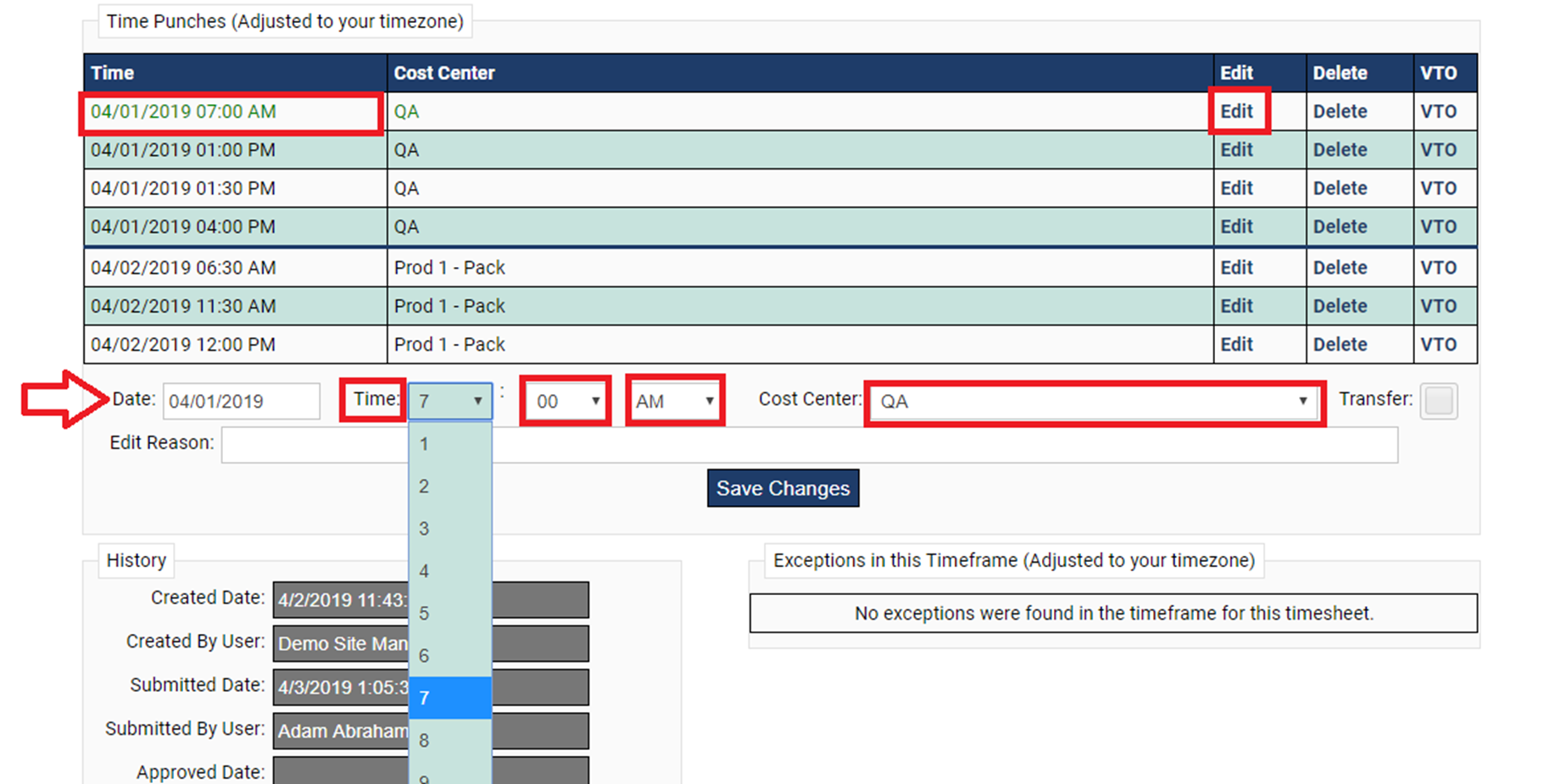 Be sure to save your changes here.
In the "History" section you can view who created and approved the time sheet. All information is time stamped.

In the "Notes" section you can view rounding and any adjustments made to the time sheet.
As a reminder the cutoff for timesheet and expense approval to be associated with an invoice is Monday by 11:00pm EST.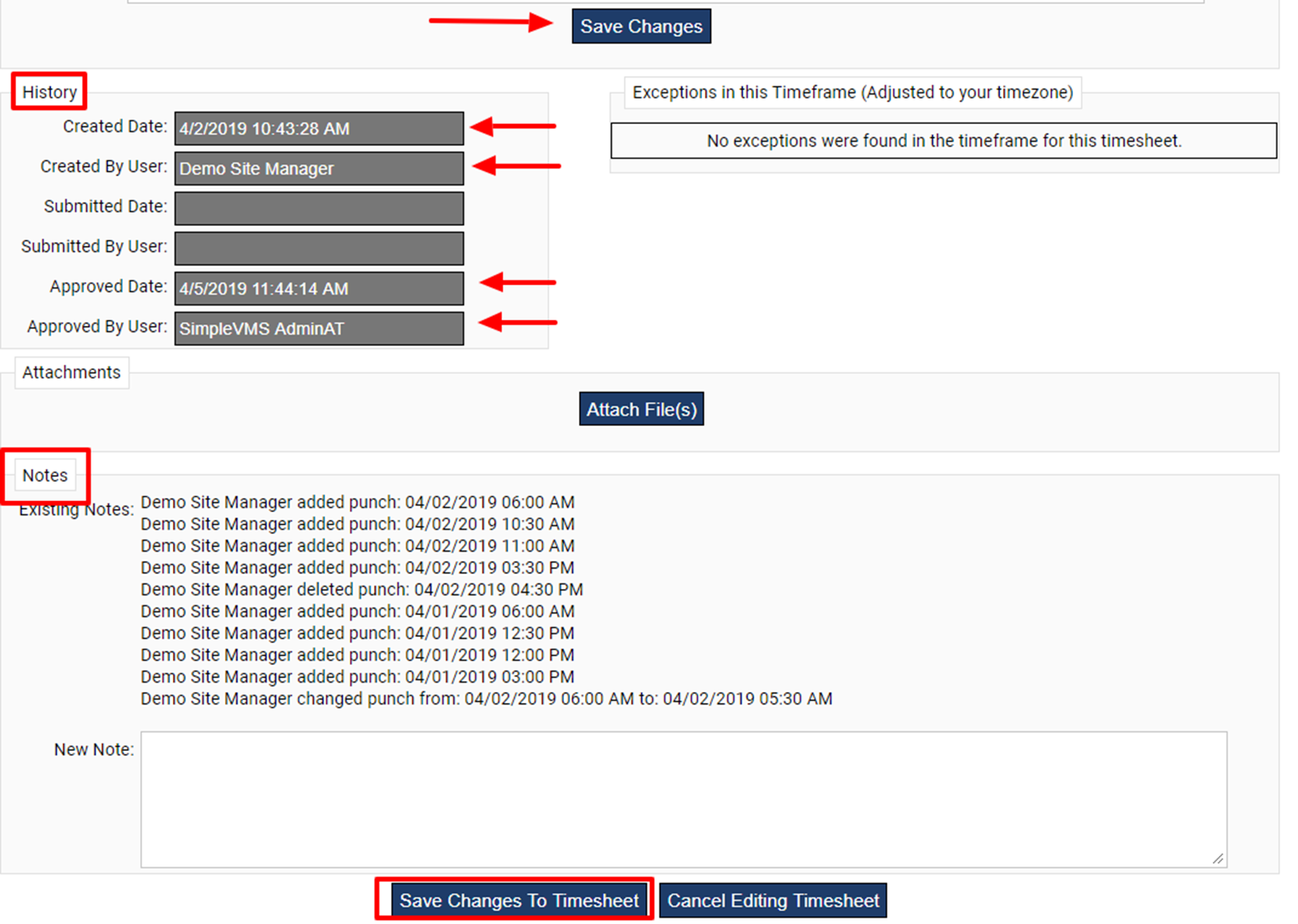 ---
How to Approve Timesheets and Expenses from the Dashboard
Time & Expenses can also be mass approved via the Dashboard.

From the "Pending Time & Expenses" section you can review time and mass approve by checking the box at the end of each worker's row.

---
After checking each box for the time sheets you want to approve you will click "Approve check items".

If you accidentally check a time sheet that is created for a current or future work week you will receive a warning notification. This will create a new time sheet for the worker next time they punch and could affect their hours if OT/DT is owed.