Worker: How to log time punches in SimpleVMS
Once you've logged in, select the 'Clock IN Now or Clock OUT Now' button depending on the punch type you are making.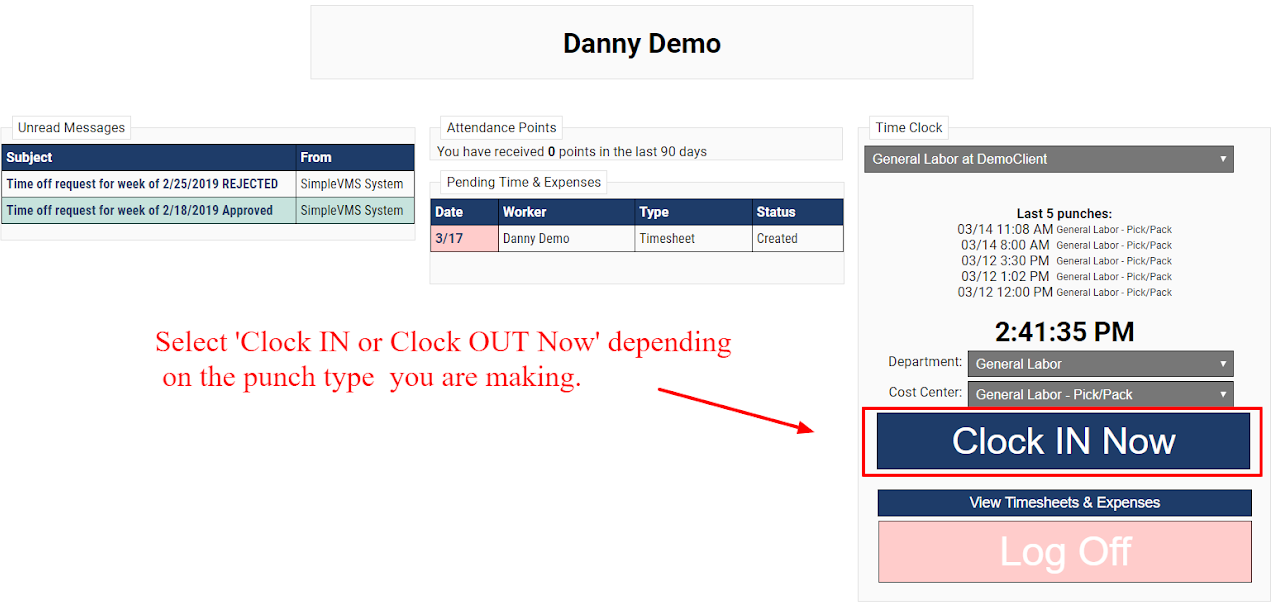 ---
After 'Clock IN Now or Clock OUT Now' has been selected your time will be logged and the punch you just made will be displayed under the 'Last 5 punches' section. The 'Clock IN or Clock OUT' button will be replaced with the time of your punch preceded by the word 'Punched'.
You will repeat this process to punch IN and OUT for lunch in addition to punching IN and OUT for the day.

---
SimpleVMS stores your past time and expenses historically for you so you can always access and review previous time.
To do this, click on the 'Time & Expenses tab at the top of the screen.



---
If you need any assistance you can contact SimpleVMS via email at support@simplevms.com or by calling 888-255-8918 ext. 2.